This Saturday marks the first edition of 'dope' for 2013. So, we had to do it the right way! DJ Jaycee, JackMaster Solomon and DJ Genesis will bring you a non-stop rotation of the "DOPEST" beats! If you didn't dance enough on December 31st… this Saturday will make up for it! Make sure to RSVP. Free with RSVP before 11pm!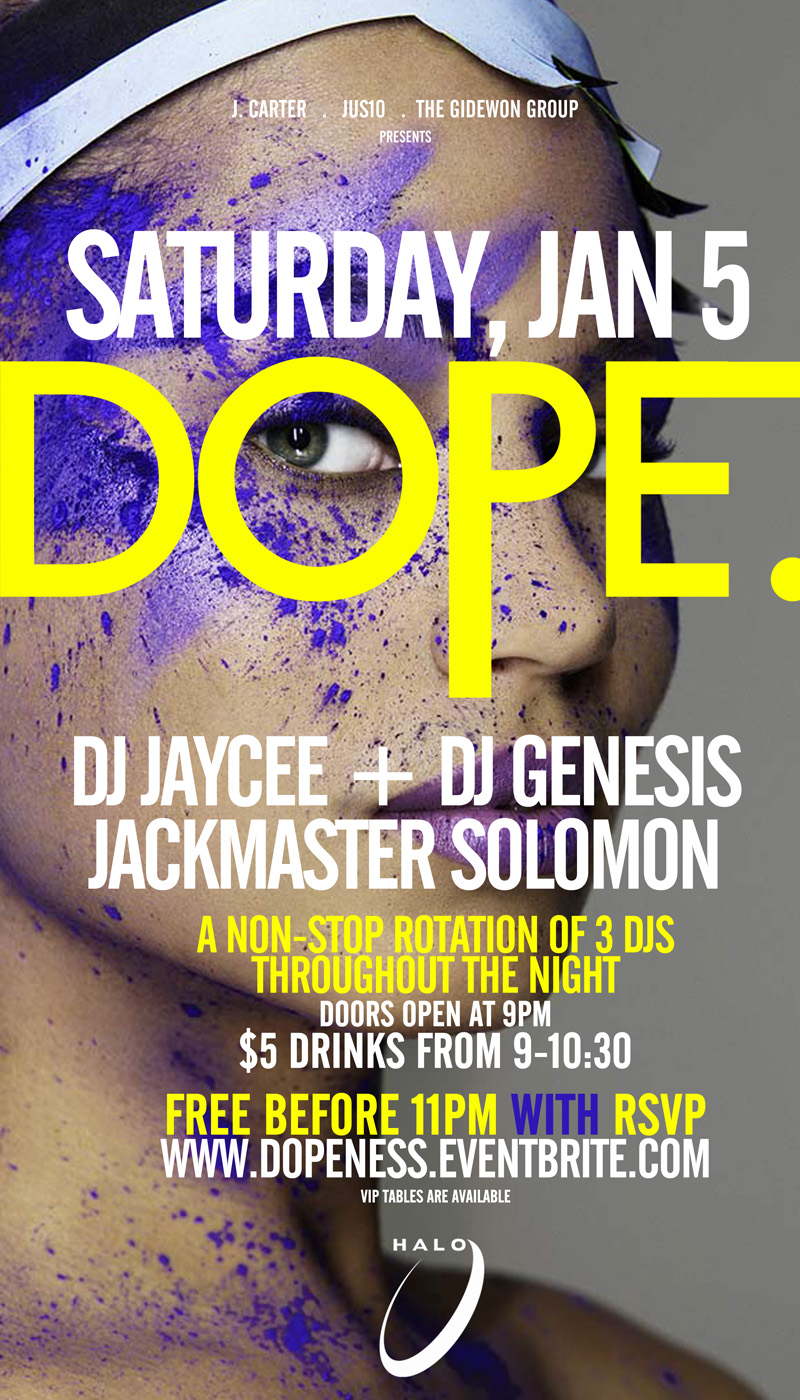 $5 drink menu from 9 to 11
vip tables are available
rock.hiphop.dub.reggae.alternative.classics.house.80s.90s.pop.downsouth.bass.
cooked up by j carter, jus10 and the gidewon group
DJ JayCee || DJ Jackmaster Solomon || DJ Genesis
Scenes from dope